Installation
All projects are managed in-house from purchase through closeout, including product installation. Our field installation team, spanning the state of Ohio, are members of the IKORCC (Indiana, Kentucky, Ohio Regional Council of Carpenters) and many have been with us over a decade or more and/or are second and third generation family members vested in the long term success of the communities they serve. Backed by manufacturers' training and certification, our installers deliver quality service with quality products.
Products
Farnham Equipment Company offers a range of furniture and equipment suppliers to meet all your needs from telescopic bleachers and casework to loose tables and portable seating. We would be happy to assist you with developing layouts and budgets for your upcoming project.
All of our featured manufacturers do have an architectural binder. If you need additional in-depth detail, we would be happy to send you a binder and answer any questions you may have.
Farnham Equipment Company is an exclusive representative for the below manufacturers for the state of Ohio. We also have access to several additional product lines, should you have additional needs.
Laminate Casework & Cabinetry
Complete Line of Educational Casework, Architectural Woodwork, Medical Casework, Millwork, Countertops, Music Casework, Laboratory Casework, Solid Surface Fabrications, Mobile Cabinets, Panels and more.
Construction Specifications Institute (CSI) – Division 6 Wood & Plastics, Division 12 Furnishings.

062023 Interior Finish Carpentry, 064000 Interior Architectural Woodwork, 066116 Solid Surface Fabrications, 123200 Manufactured Wood Educational Casework, 123240 Educational, Music & Science Casework, 123400 Plastic Laminate Casework, 123530 Institutional Casework, 123550 Educational & Mobile Casework, 123551 Music Casework, 123553 Plastic Laminate Laboratory Casework, 123600 Music Casework, 123650 Music Cabinets.
Telescopic, Fixed, & Portable Seating
Hussey Seating Company features a variety of customization options for Telescopic Seating, Auditorium and Fixed Seating, Fixed Learning Systems, and Clarin Portable Seating.
Construction Specifications Institute (CSI) – Division 12 Furnishings
126100 Fixed Audience Auditorium Seating, 126300 Stadium & Arena Seating, 126600 Telescoping Stands, 126600 Telescoping Gym Bleachers, 126600 Telescoping Platforms, 126613 Telescoping Wood Bleachers
_
_
Athletic Equipment
A complete line of gymnasium equipment including basketball backstops, volleyball systems, divider curtains, batting cages, scoreboards and more.
_
Wood & Metal Lab Casework & Lab Equipment
A complete line of wood casework, fixtures, custom fume hoods, work surfaces, safety showers, work stations, overhead service centers and more. ICI offers preliminary laboratory design assistance, 3D renderings, BIM and AutoCAD, job specific samples, sustainable products, flexible lab systems, OEM and adaptable tables.
Construction Specifications Institute (CSI) – Division 11 Equipment, Division 12 Furnishings
115313 Laboratory Fume Hoods & Equipment, 123553 Laboratory Casework (Wood & Metal)
_
_
Outdoor Seating and Grandstands
Farnham Equipment Company can deliver outdoor seating customized to fit your needs. From turn-key solutions such as bleacher removal to site-work and design asssistance, we have a solution for you. Our team can guide you to the best manufacturer based on your preference of outdoor bleacher, ensuring that you are up to code compliance and get your desired outcome. The most common include I-Beam Bleachers, Elevated Bleachers, Non-Elevated Bleachers or even portable seating units. Contact us for more information.
_
_
_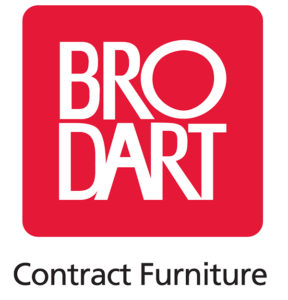 Library Furniture & Equipment
Complete Line of Contract Furniture, Library Seating, Library Shelving, Circulation Desks, Tables, Equipment, & Library Supplies using modular construction, allowing rearrangement of freestanding components.

Construction Specifications Institute (CSI) – Division 11 Equipment, Division 12 Furnishings

115123 Library Stack Systems, 123550 Library Casework, 125651 Library Furniture, Equipment, Shelving, Circulation Desks, Chairs & Tables
_
_
Additional Products
Farnham Equipment Company provides a range of products beyond our featured products listed to provide an inclusive package for you and your client. Additional products that may help to meet your project needs include but are not limited to:
Scorers' Tables
Mobile & Built-In Shelving
Vocational/Shop Equipment
Custom Chair Logos and Graphics
Scoreboards
Unique Netting Applications