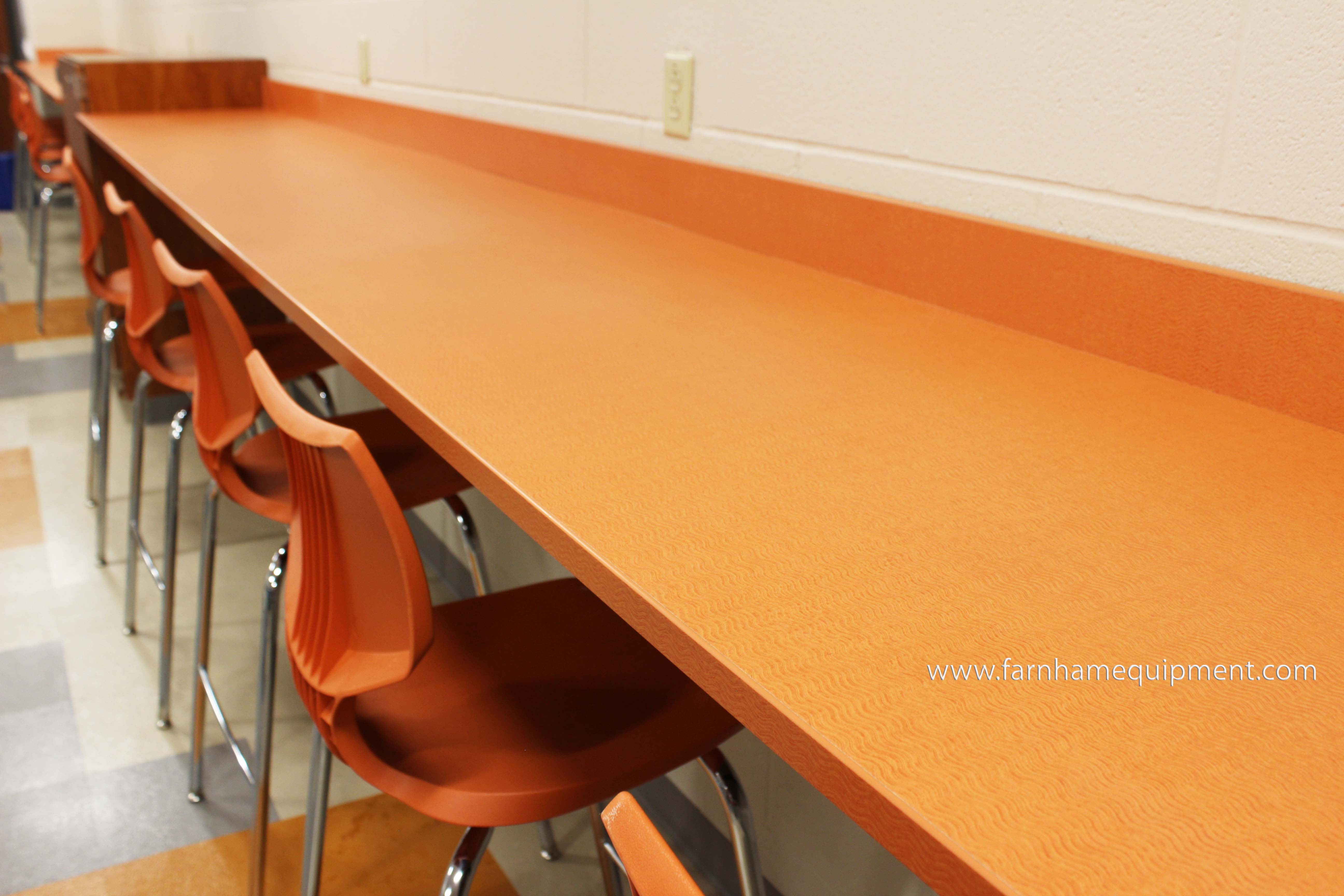 Project Name: Ellet Community Learning Center High School
Owner: Akron Public Schools
Architect: GPD Group
Construction Manager: Hammond Construction
Contractor: Competitive Interiors Inc.
Scope: Education Casework, Lab Casework, Telescopic Bleachers, Auditorium Seating
Completion: August 2019
Stevens Industries educational casework is housed in the new Ellet CLC High School in Wild Cherry with accents of Sugar Cookie, Tangerine, Causal Linen, and Paris Fog Plastic Laminate and Solid Surface. Casework includes the Learning Resource Center, Secretary Desk, Vocal and Music Storage Casework, along with typical classrooms, teacher workrooms, and the school store. Wood Science Lab Casework and Fume Hoods were supplied by ICI Scientific, CampbellRhea, in Empire Red Oak with chrome fixtures in seven classrooms.
Two banks of Hussey Seating Company Maxam26 telescopic bleachers were installed in the main gymnasium with an additional bank in the auxiliary gym. All three sets include a custom seating layout and auto-rotating aisle rails.
The auditorium features Hussey's Quattro Traditional Series chairs with soft square backs and polymer panels. The seating layout includes (8) ADA easy access locations.