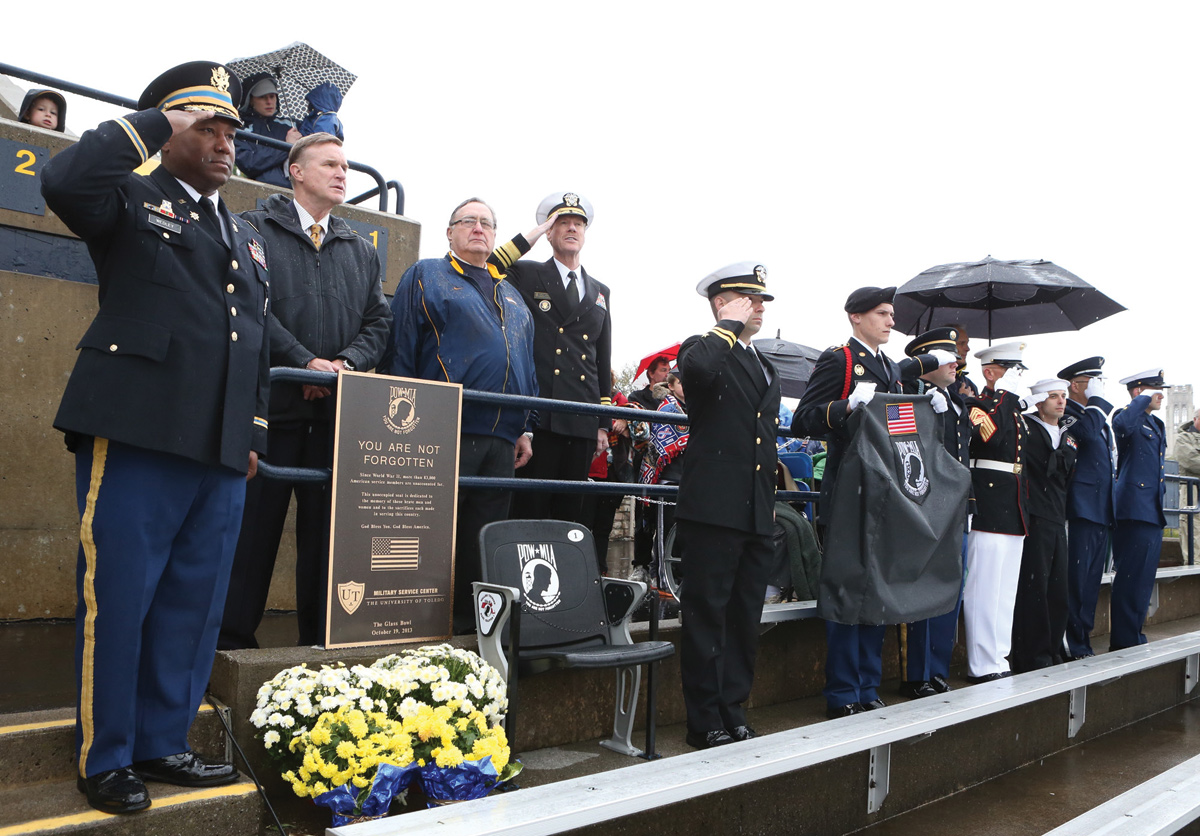 Today, the third Friday in September, we honor our nation's Prisoners of War and Missing in Action, those still missing and unaccounted for from our nation's wars. Today is POW/MIA Recognition Day.
Our featured seating vendor, Hussey Seating Company, is a long standing partner of Rolling Thunder, Inc. a non-profit organization called to be "…united in the cause to bring full accountability for the Prisoners Of War-Missing In Action (POW/MIA) of all wars, reminding the government, the media and the public by our watchwords: 'We Will Not Forget.'"
In October, 2013, the first collegiate Rolling Thunder POW/MIA Chair was dedicated at the University of Toledo. POW/MIA Chairs have been provided throughout the country in public spaces ranging from professional sports stadiums to small town city halls, and everywhere in between in in remembrance.
Each chair is displayed in a public space and is cordoned off to prevent use, reminding the public that, "even though our soldiers are not here, there is still a space for them." A memorial plaque is positioned in front of the chair for direct visibility. Each chair is honored with a dedication ceremony on, or prior to, its first public appearance.
It has been an honor to stand by Hussey Seating Company in the endeavor to remember our nation's Prisoners of War and Missing in Action.
For more information on how you can have a chair at your facility or to place your order, visit https://www.husseyseating.com/chair-of-honor