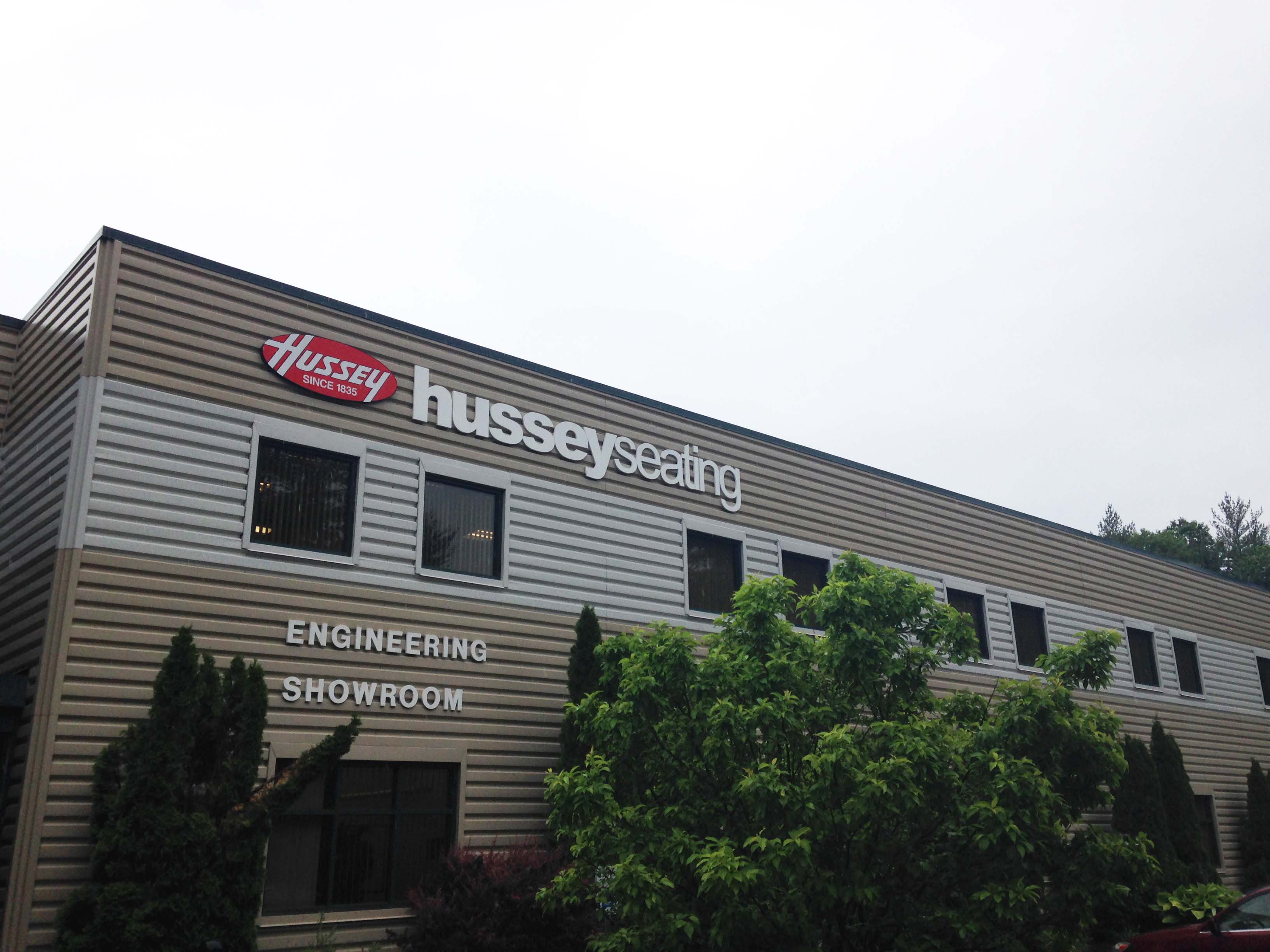 In business since 1954, Farnham Equipment Company is now in its third generation of Farnham family ownership. It's no surprise that we're a good fit with Hussey Seating Company, now in its sixth generation. FEC has been an Exclusive Dealer for Hussey Seating Company for nearly 50 years in the state of Ohio. With continuing education opportunities and annual dealer meetings, Hussey Seating Company understands the importance of communication, passion for their work, and taking action.
Read about our Marketing Manager, Kami Wernimont's experience visiting Hussey University in 2015 in What I Learned at Hussey University.
What's their Story?
Hussey Seating Company typically encounters a reaction of disbelief when people learn they've been in business since 1835.  It's unusual for a company to stay in one family's ownership for that length of time, let alone a business with a history of manufacturing everything from long furrowed plows to combat the rocky New England soil in 1835, to fire escapes and ski lifts in the early 1900's, all the way to spectator seating since 1960.

But here's the secret: Hussey Seating Company is not a manufacturing center. They are an innovation center.
While today Hussey produces the highest quality spectator and audience seating in the world, their real business is listening to, understanding, and solving their customer's biggest problems. Almost 200 years ago customers needed plows, today they need spectator seating solutions custom fit for their audience. They need telescopic platforms that can safely accommodate a high volume guests with ease and transform facilities from event to event seamlessly. They need a company they can trust with their biggest moments, and Hussey, in partnership with Exclusive Dealers such as Farnham Equipment Company, is more than prepared for the job.
For almost 200 years Hussey's goals haven't changed:
They are a family business in it for the long run
They operate with honesty and integrity
They care about the people we work with
From high school gymnasiums, tracks and football fields, to professional arenas and performing arts centers, wherever you find spectators sharing a great moment you'll find Hussey Seats.
What Can Hussey Seating Company do for You?
Contact us, let us bring your seating vision to life!
*History provided by Hussey Seating Company