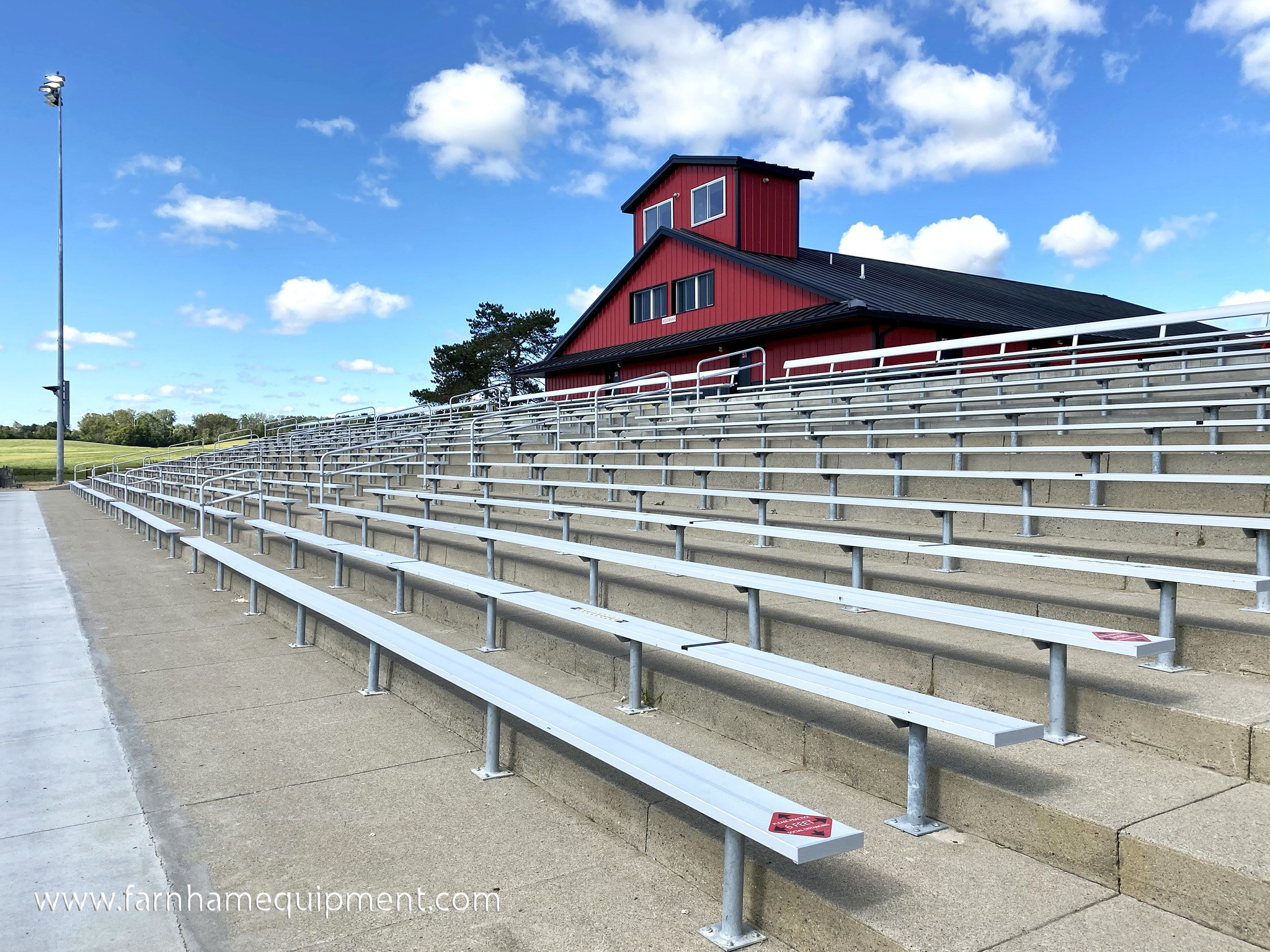 Project Name: Triad Local New Outdoor Stadium
Owner: Triad Local Schools
Architect: WDC Group
Scope: Provide and Install Grandstands
Completion Date: Summer 2020
Triad Local Schools constructed a new outdoor stadium in the summer of 2020. Farnham Equipment Company received the award to the installation of new outdoor grandstands for the upcoming fieldhouse.
Farnham Equipment provided two sets of grandstands, the first being near a large farmhouse on the athletic complex' site. This included aluminum decking that was set onto the concrete slab. This allowed for several hundred spectators to enjoy the sites of the new football field. The second grandstand was smaller in stature, placed on the opposite side of the field along the new track. This set of grandstand included a ramp for wheelchair access, as we as 7-tiers of seating.

While nothing was too out of the ordinary for this project, Triad Local Schools demonstrated Farnham Equipment Company's flexibility for installing outdoor grandstands of various sizes and complexities. Not only did this project require two sets of grandstands, but two very different layouts as well. With reputable dealers who provide outdoor bleachers, Farnham Equipment Company is positioned as an ideal provider for direct bid packages that include this scope of work.
The full project gallery for Triad Local Schools' new athletic complex can been seen here.