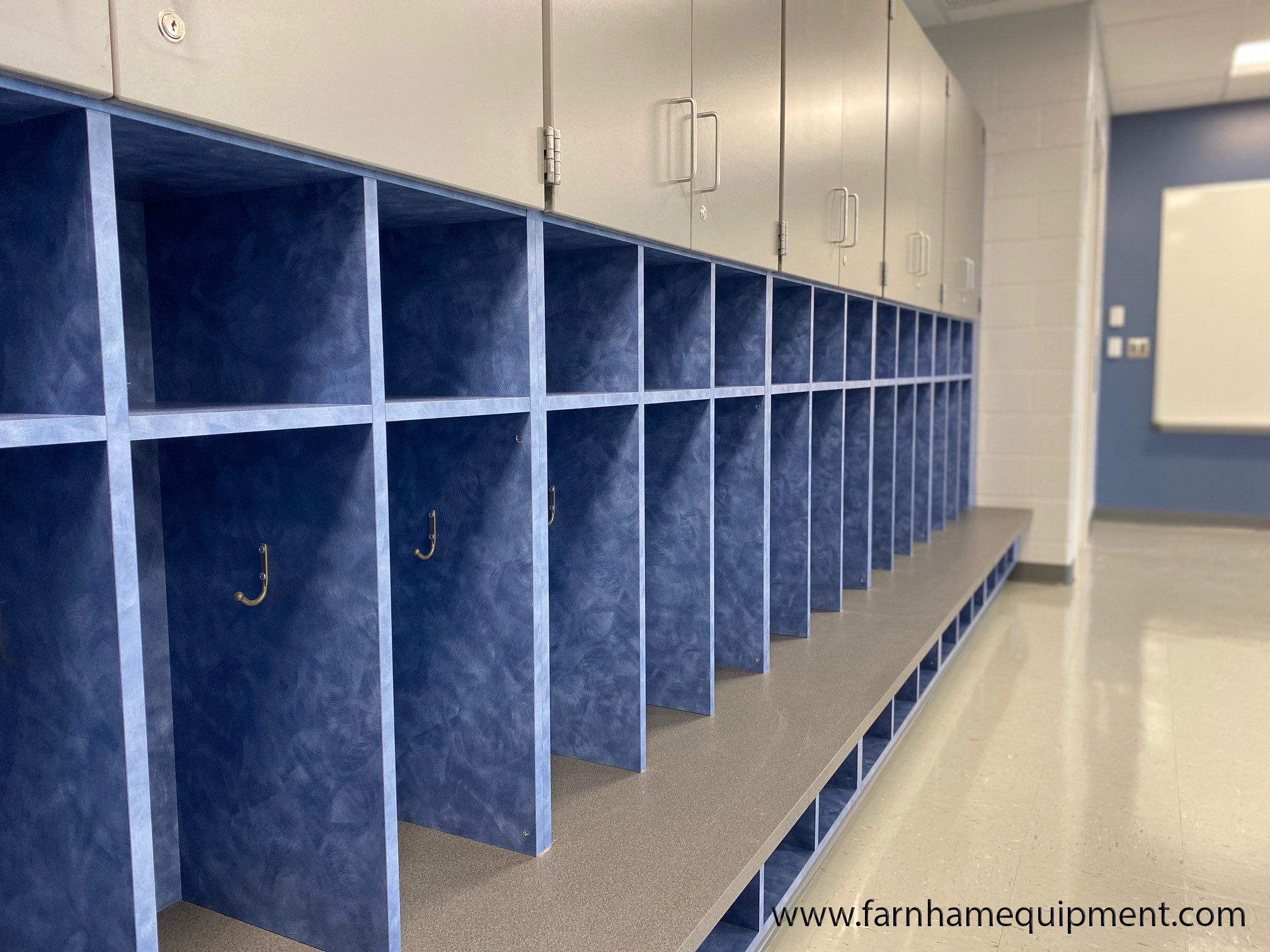 Project Name:
Sandusky Hayes Intermediate and Sandusky Ontario Elementary
Owner:
Sandusky City Schools
Architect:
Lesko Architecture
CMR:
Mosser Construction
Scope:
Provide and Install Educational Casework
Completion Date:
July 2020
Sandusky City Schools constructed a new Elementary and Intermediate School for their district. Farnham Equipment Company worked to provide and install educational casework for each new building.
Lesko Architecture provided a variety of colors throughout each of the classrooms to give a vibrant look to the building. Throughout each classroom, there was a consistency that Stevens Casework was able to provide concurrently amid tight deadlines throughout each of the schools. 
This project was a great example of Stevens customization of casework, which allowed Farnham Equipment to be able to work within the Architect's desires to achieve a great end result for the owner. Along with the casework, this project boasts sinks that were integral within the design of the casework throughout the building.
The full gallery of Sandusky Hayes Intermediate can be seen here.
The full gallery for Sandusky Ontario Elementary can be seen here