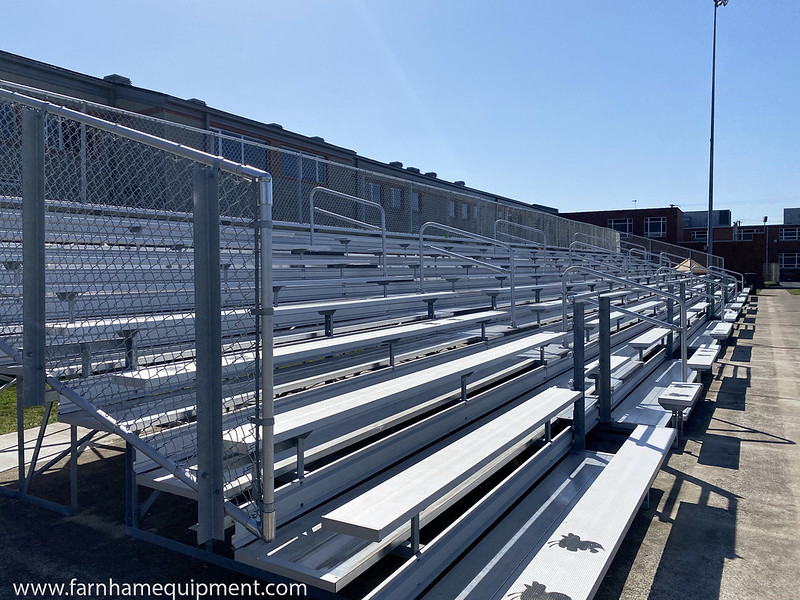 Project Name: Dawson Bryant Outdoor Bleachers
Scope: Provide and Install Outdoor Grandstands
Completion: 2020
Dawson Bryant Local Schools worked with Farnham Equipment Company on two separate occasions for their outdoor bleacher needs. The first, back in 2019, involved the replacement of the visitor bleachers at the district's high school. That bleacher was a 10-row, 105' non-elevated design that was delivered and installed in the later stages of 2020.
Shortly after the installation of the visitor bleachers, the school reached back out to Farnham Equipment to provide an 8-row x 33' elevated bleacher to seat 150 band members during games.
While both of these projects were smaller in scope, they reflect the customer reliability Farnham Equipment Company strives for in its installations. The district was so pleased with the visitor bleachers that they came back to FEC to provide a second bleacher for the band. Farnham Equipment Company is always looking to be the solutions-provider for districts with ongoing maintenance and repair work.
The full scope of the Dawson Bryant bleachers project can be seen here.