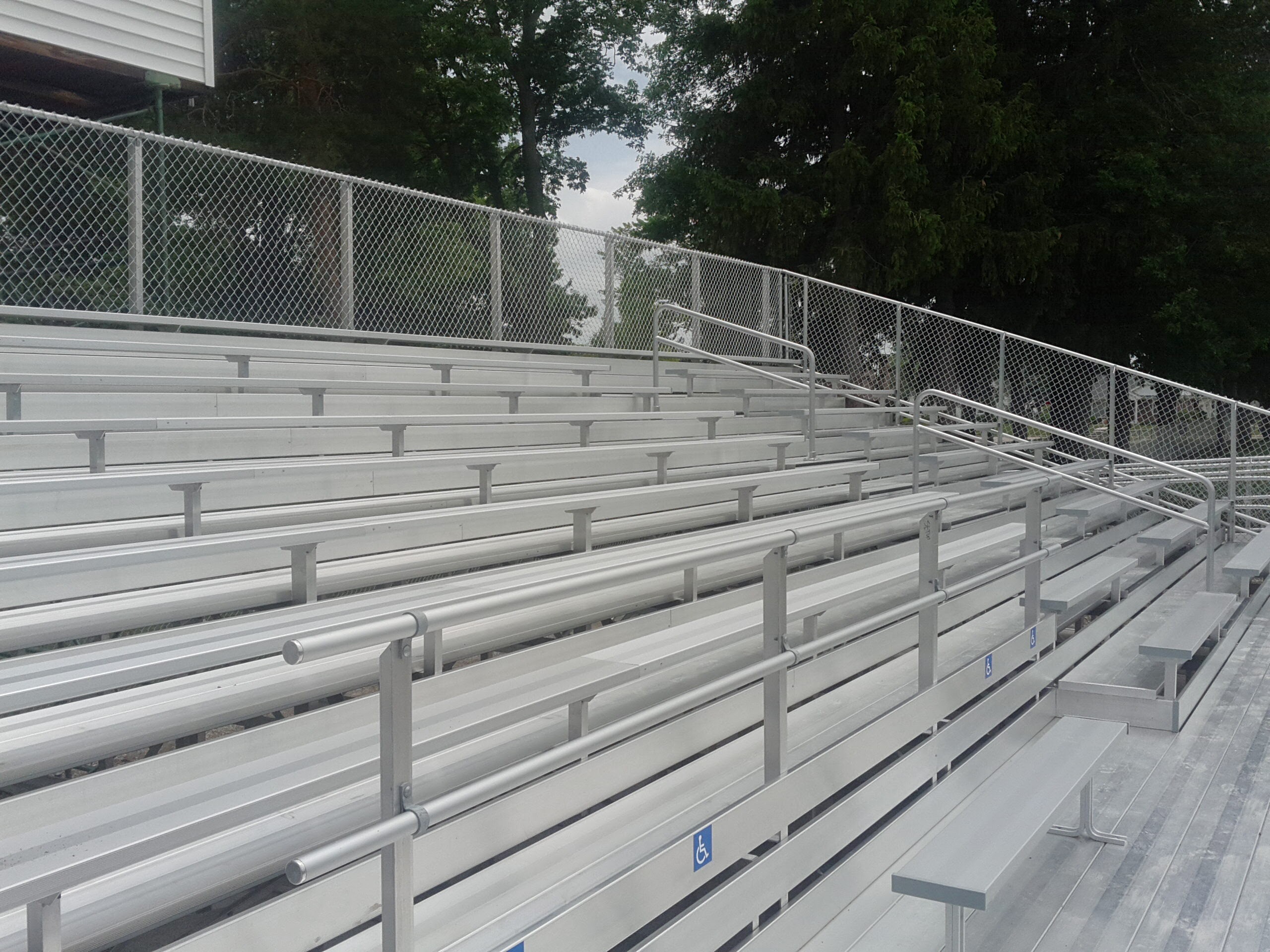 Buying options have expanded over the last several years and now more than ever, buying through a purchasing agent is the most common way to go. SturdiSteel, our featured Outdoor Bleacher vendor holds a contract through TIPS (The Interlocal Purchasing System). Based in Texas, TIPS does the work for their members, Education, Government, and Non-Profit Organizations, across the United States, following state guidelines and purchasing laws for each state. Membership for you is free while Awarded Vendors go through a rigorous RFQ/RFP process.
SturdiSteel's contract includes Design, Manufacture, and Install of Grandstands, Bleachers, Stadium Seating and Press boxes.
Few districts still opt for the traditional RFP (Request for Proposal Process). Taking this route, your request would include a general scope and intent of the project as well as evaluation criteria.  In this scenario for an Outdoor Bleacher Replacement Project, a prospective Design Build firm would then reply with their interpretation of the project including design, scope, scheduling, and budgeting as well as their qualifications and references.  Design Build projects work best when there is a relatively narrow project scope (i.e. replacement of auditorium seating or new grandstands).
The benefit of using Design Build for product procurement are numerous and include:
Substantially shorter project duration – Simply advertise the RFP, make the Best Value Selection and the project is underway!
Substantially lower the overall project cost.
No need to hire an architect up front because you're soliciting for both design and construction services. This lessens the upfront work load and gives you more options from which to choose the final design.
No longer have to make your decision based solely on low-bid pricing. The Design Build option and Ohio Construction Reform (OCR) allow you to choose based on Best Value Selection criteria which is defined as, "a process used in competitive negotiated contracting to select the most advantageous offer by evaluating and comparing factors of both price and qualifications." You set the criteria which are most important for the project (i.e. quality, duration, cost, features, etc.)
What this also means is that you are no longer tied to the traditional conceive-design-bid-construct project delivery model.  You now have the option to let the proposals come to you and to make the Best Value Selection based on your most important criteria.
Ready to Start Your Project?
Drop us a line today for a free quote!
More information on OFCC & Buying Options