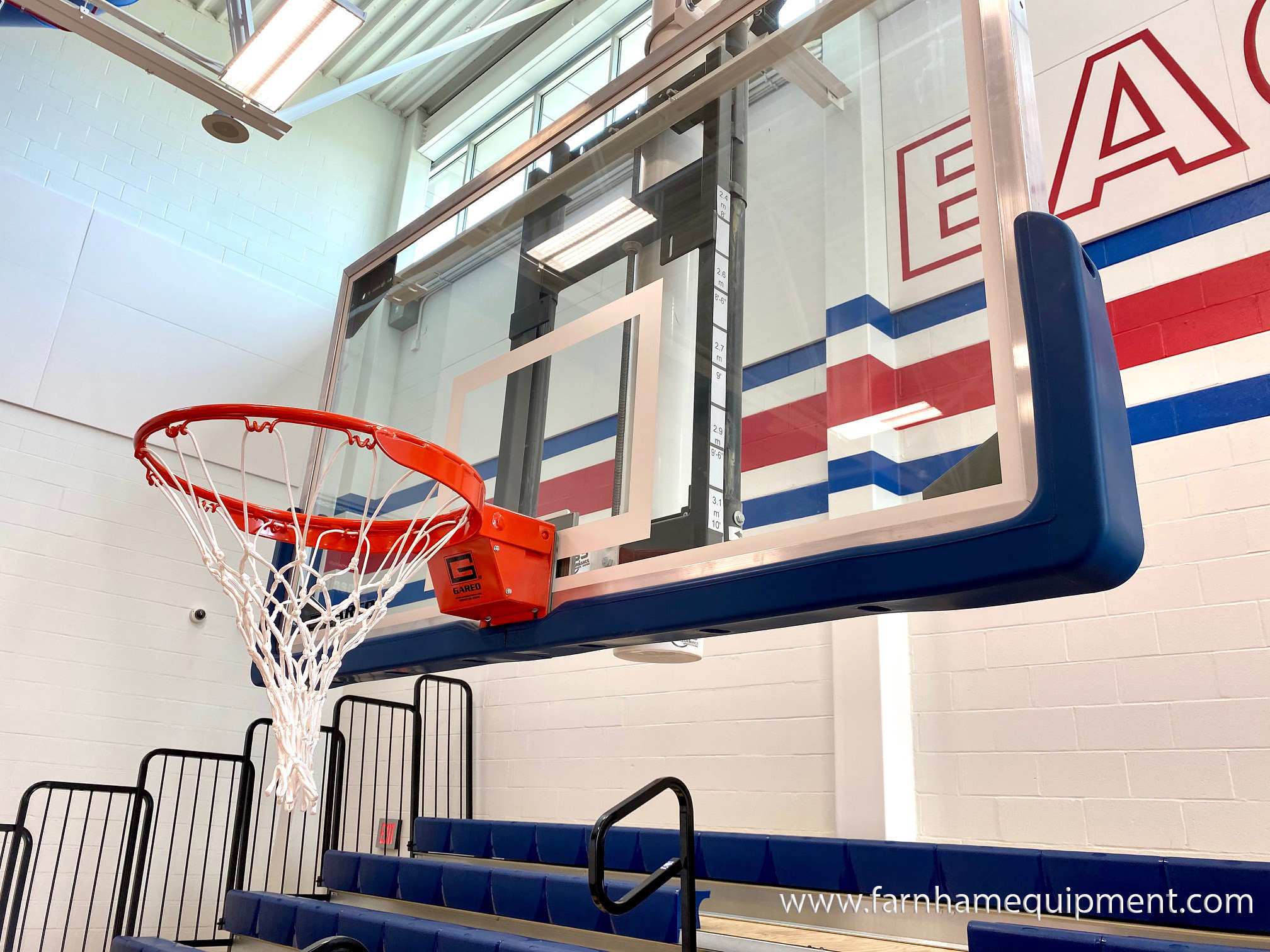 _
Farnham Equipment Company is committed to providing education and knowledge about your basketball backstops. As a part of our Preventative Maintenance Series, Director of Service Operations Rocky Baker chose to point out the several areas the compose your basketball backstop.
Last year, Farnham Equipment Company (FEC) unveiled a new preventative maintenance series focused on telescopic bleachers. It was our goal to make these informative and useful for our customers who oversee the buildings and grounds of various facilities.
With these videos being successful and engaging for our current customers, we decided to build upon our preventative maintenance series, shifting our focus to athletic equipment, namely basketball backstops and divider curtains.
This video is one of several that will be available on our website and throughout our social media. If there are additional questions that arise as you watch, please do not hesitate to reach out to us.
Below, you will find Rocky discussing the different items on a basketball backstop, and the function that they serve.
Contact Us About Your Basketball Backstops
Whether you are a long-time customer or new to what Farnham Equipment Company has to offer, we want you to be able to make quick and convenient contact with the person best suited to answer your questions. Contact the following based on what you are inquiring about:
Service/Maintenance Team:
Installation & Technical Assisstance: David DeCan, 937.533.6407 (Phone/Text)
Operations, Scheduling & Technical Assistance: Nick Osterhout, 937.537.9570 (Phone/Text)
Direct Sales, Support & Estimating: Jared Kirk, 614.882.0790 x 8008
Major Renovations, Upgrades & Product Expertise: Rocky Baker 614.882.0790 x 8005