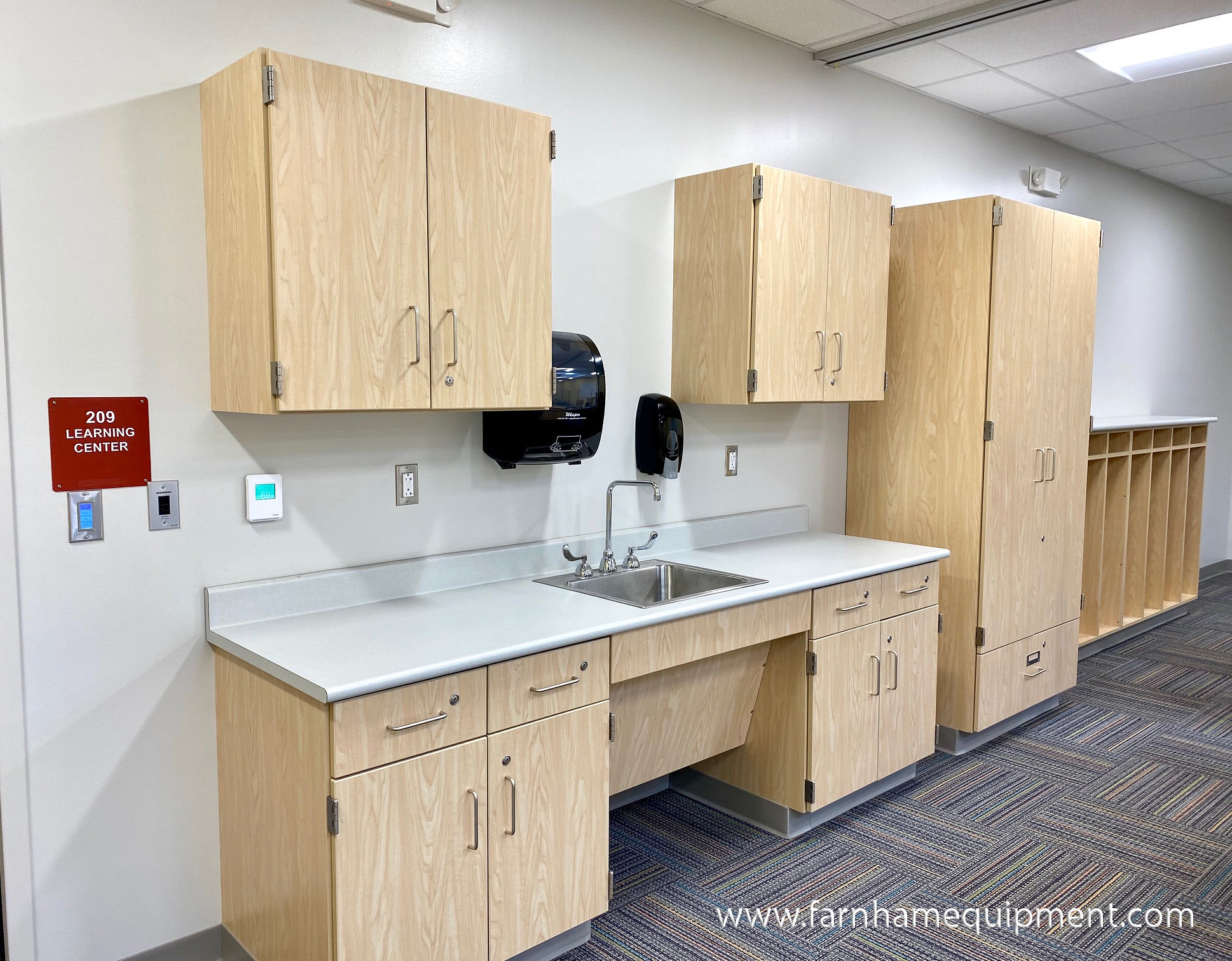 Project Name:
Fremont Elementary Schools- Lutz, Otis, Croghan and Atkinson Elementary
Owner:
Fremont City Schools

Architect:
Munger Munger + Associates Architects Inc.
CMR:
Gilbane Building Company
Scope:
Provide and Install Educational Casework
Completion Date:
August 2020
Fremont City Schools built four new elementary schools for their district: Lutz, Otis, Croghan and Atkinson Elementary. With four concurrent deadlines, Farnham Equipment had to be prepared to deliver and install the Casework portion without delay to the other buildings.
Within each Elementary, Farnham was able to deliver and install Stevens Educational Casework throughout thanks to its Build and Hold Program. This allows us to build concurrently within the multiple time-frames of each job, allowing for quality installations within their desired time-frame. This program allows for Farnham to have a distinct advantage in delivery times because of the foresight this program allows.
Farnham's in-house installation team was a large factor in the project delivering smoothly. Our team makes it possible to contribute to multiple projects at the same time without compromising on various deadlines for delivery.
The full scope of the four Fremont Elementary Schools can be seen here.