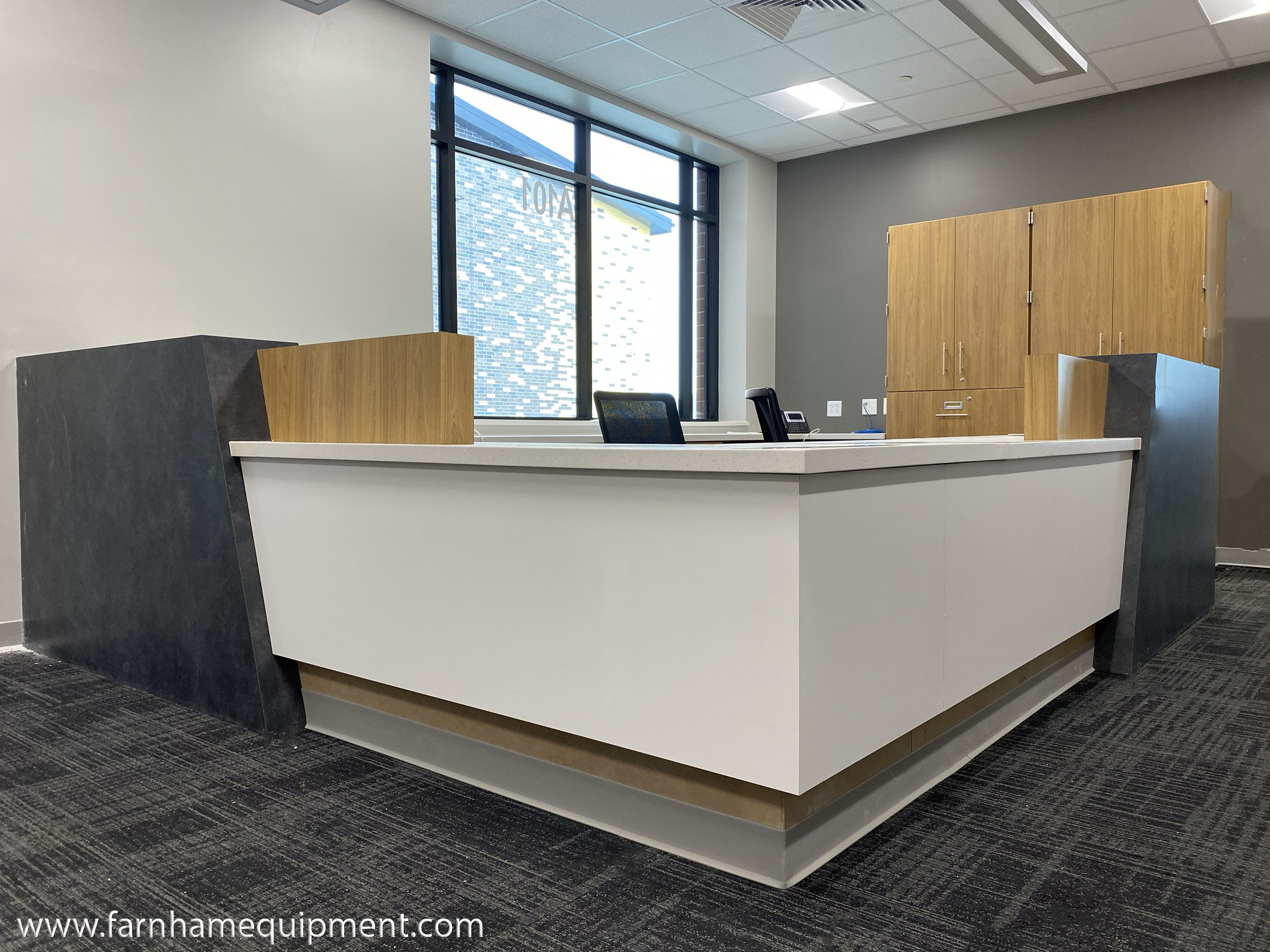 Project Name: Watkins Memorial Intermediate School
Owner: Southwest Licking Local School District
CM: Robertson Construction
Architect: Garmann Miller Architects
Scope: Provide and Install Educational Casework, Athletic Equipment and Telescopic Bleachers
Completion Date: December 2020
Watkins Memorial is the new grades 4-5 Elementary School constructed in the Southwest Licking Local School District. Garmann Miller Architects designed this facility, and Robertson Construction Co. was tasked with bringing this new school building to its completion. Farnham Equipment Company was awarded the contract for casework within the new building and telescopic bleachers and athletic equipment for the gymnasium.
The casework, supplied by Stevens Industries, Inc, can be seen throughout the building, including classrooms, administrative offices, the media center, and conference rooms. The Pasadena Oak and Phantom Pearl finishes on the casework provide a lighter tone throughout the building. In the gymnasium, FEC installed telescopic bleachers from Hussey Seating Company.and basketball backstops supplied by Performance Sports Systems.
This job is a continuation of the ongoing work Farnham Equipment Company has completed for the Southwest Licking Local School District. With years of ongoing maintenance, repair, and design assistance for Southwest Licking Local Schools', Farnham Equipment Company positioned itself to be a reliable and nearby point of assistance for the district.
The full project gallery for the Intermediate School can be seen here.