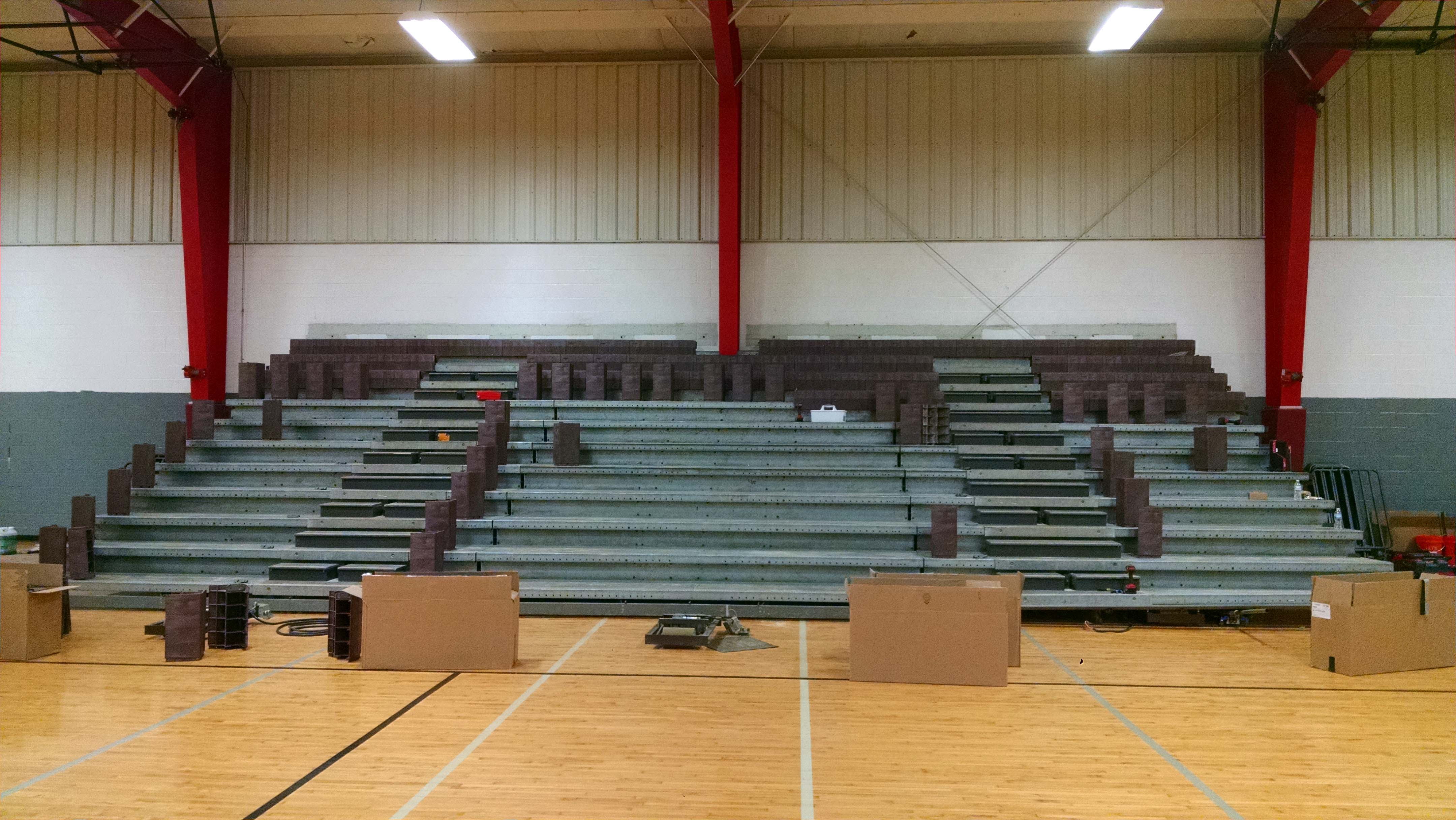 When you think of telescopic bleachers, re-purpose isn't always the first word that comes to mind. Last fall, we received a request from the YMCA of Central Stark County to assist them with budgeting for a new bleacher to replace their existing bleacher unit. Once the budget numbers came through, followed by a firm quote, the facility realized a new telescopic seating unit was not possible for them with their budget limitations.
On the other side of the state, a school district was preparing to replace their intermediate school's telescopic bleachers with a new Hussey Seating Company Telescopic Bleacher. While their existing bleacher was no longer meeting their needs, with a little TLC, it would meet code compliance and was just the right size for the YMCA and less than the original quoted option.
David Fahrenholz connected the dots, and contacted Mr. Bradley, the Facility Director at the Edward Coleman Community Center, YMCA of Central Stark County. He shared photos and possible upgrades/repairs to be made to make the used telescopic bleacher fit their community center.
The project then switched hands to our Maintenance Solutions, Service Team. They removed the bleachers from the original site, cleaned, repaired and rebuilt the bleachers to fit the available space at the YMCA.
Depending on your needs, availability, budget and timeline for replacement, you do have additional options when it comes to your seating, including a re-purpose option, and we want to help you discover them. Contact Us.