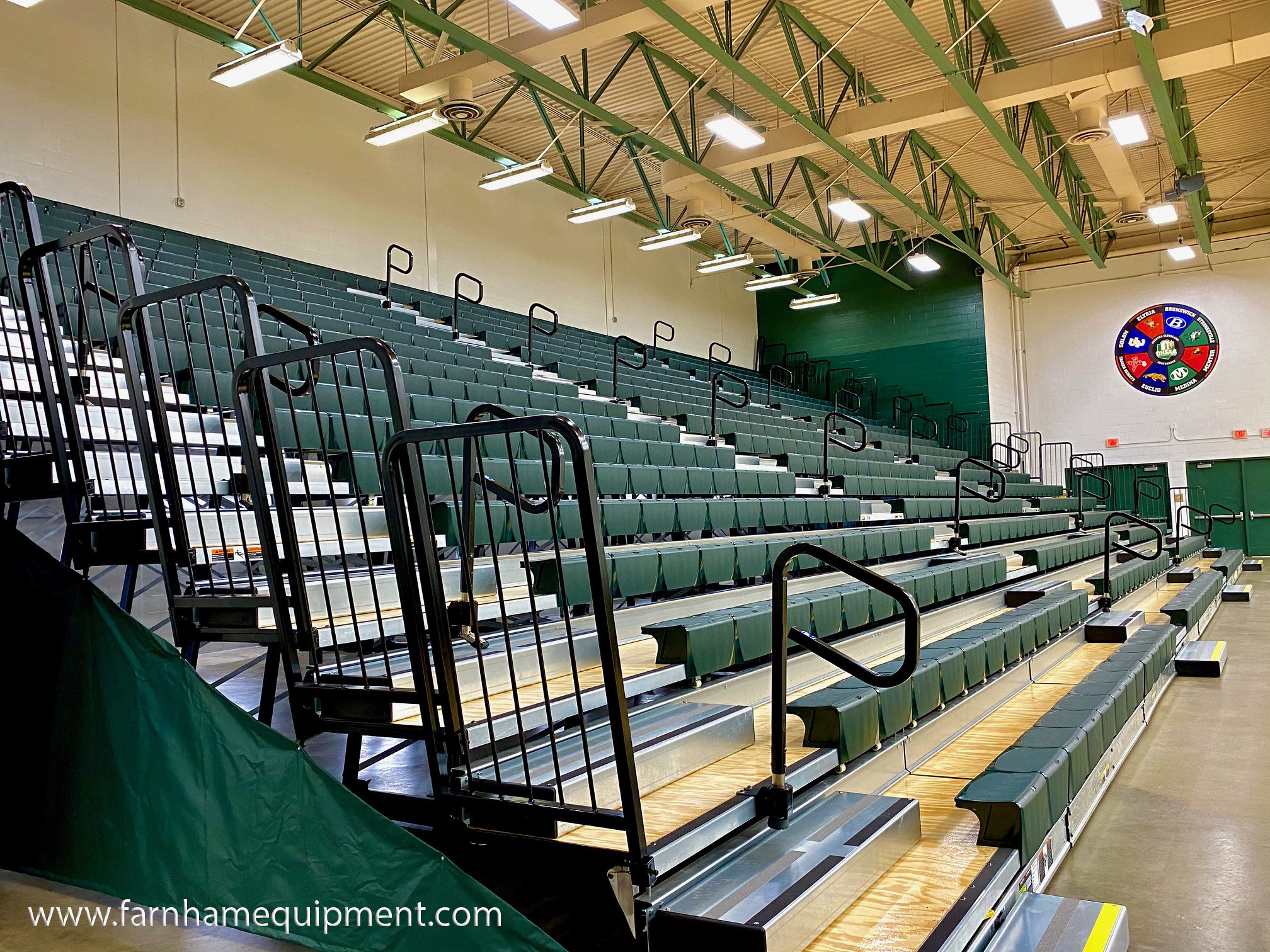 Project Name:
Medina High School Bleacher Replacement
Owner:
Medina City Schools
Scope:
Provide and Install Telescopic Bleachers
Completion Date:
August 2020
Medina High School is a part of the competitive Division I Greater Cleveland Conference for their basketball program. With a large stadium and balcony seating above, Medina prides itself on having a great atmosphere for their games. Farnham Equipment has provided telescopic bleacher solutions for this district over the last handful of years, culminating with new upper balcony bleachers on both sides to replace their existing bleachers.
To give some context, Farnham Equipment Company delivered and installed telescopic bleachers for courtside seating in 2016. The two blanks for these bleachers seats around 600 people and matches their school colors. Fast forward to 2020 and Farnham Equipment provided new bleachers for Claggett Middle School for Medina's School District. Shortly after this second installation, Farnham was requested to do a quote on the upper balcony bleachers.
In late summer of 2020, Farnham installed wall-attached bleachers to both sides of the upper balcony of the high school. These bleachers were 18-tiers each and hold a gross of 1,850 seats for spectators.
This latest project was a bi-product of Farnham Equipment being a consistent and on-going solutions provider for school districts. Our work with many school districts spans several years, which is why our customers rely on us for expertise and product knowledge to help them with their telescopic seating solutions.
The full project gallery for Medina High School can be seen here.