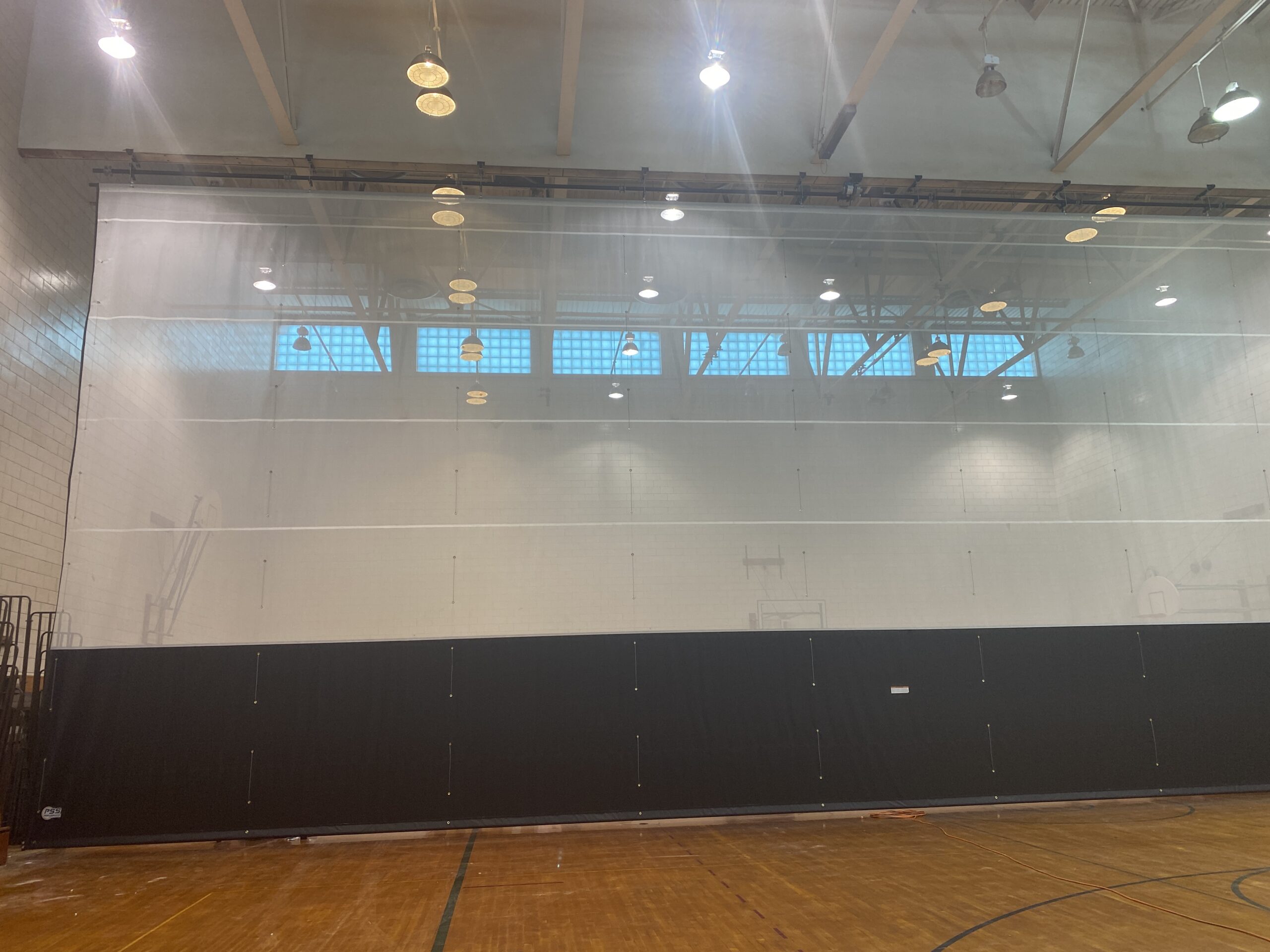 The Charles A. Mooney school requested Farnham Equipment Company (FEC) to assist with the removal of existing wall panels at their facility. These wall panels at over 10 feet high, created room for a brand-new divider curtain. Provided by Performance Sports Systems (PSS), this fold-up divider curtain measured 74 feet wide to cover the entire gymnasium area.
Needing to remove and install on a tight deadline, FEC brought in 4 in-house technicians to accomplish this large project.
This project highlights the effectiveness of having an in-house installation team. FEC is proud to have qualified personnel that is able to assist customers with a variety of preventative maintenance repairs, services, and upgrades to their existing facilities.
The full video recap of the installation at the Charles A. Mooney school is visible below.
How Can We Assist?