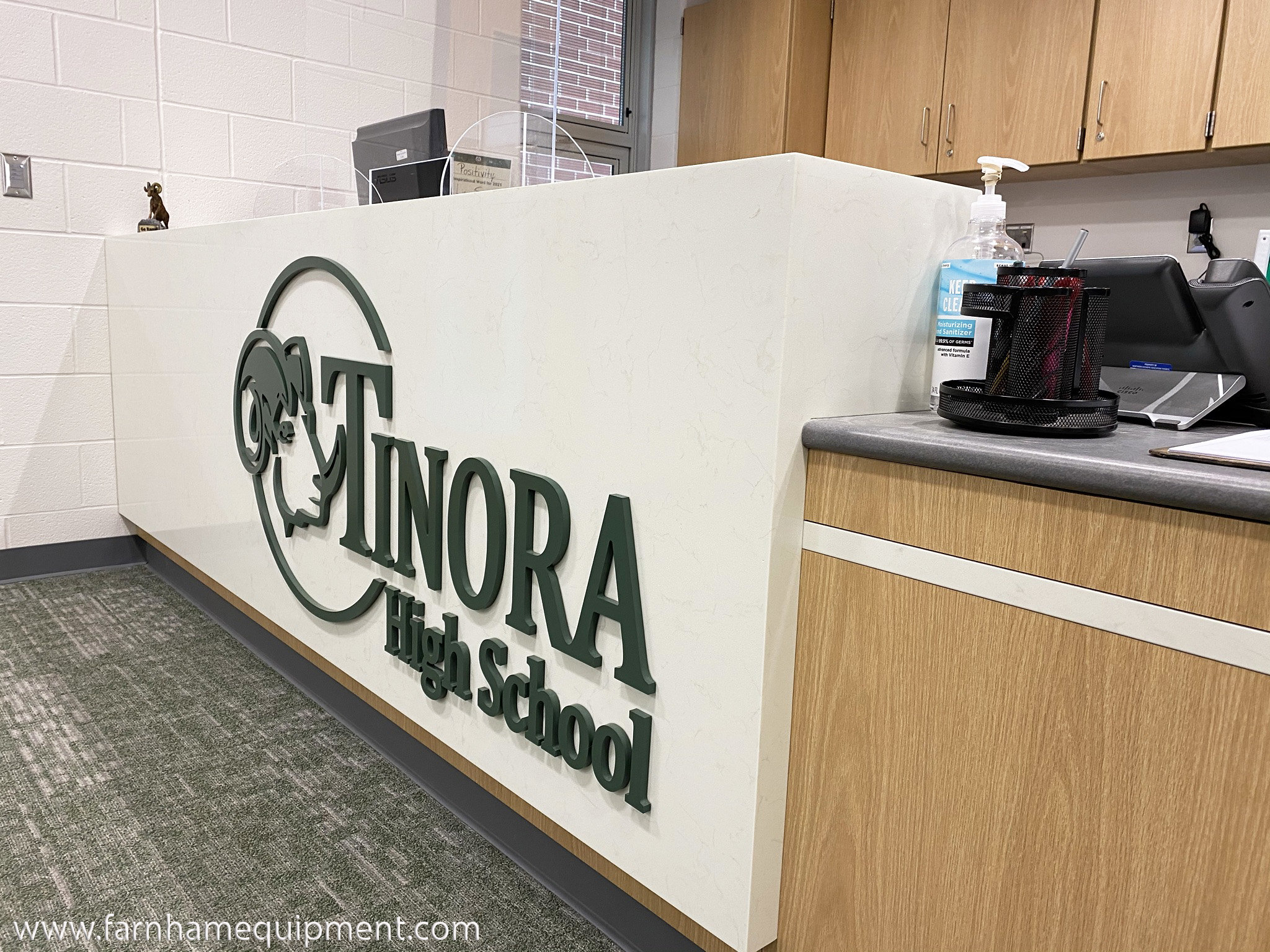 Project Name: Tinora Middle School and High School
Owner: Northeastern Local Schools-Defiance
Architect: Beilharz Architects, Inc
CMR: Peterson Construction Company
Scope: Provide and Install Educational Casework, Custom Millwork, Science Lab Casework, Telescopic Bleachers and Athletic Equipment
Completion: Winter 2020
The new Tinora Middle School and High School was a massive project for the Northeastern Local School District.  Located in Defiance Ohio, this project covered nearly 97,000 square feet with a co-funded budget of over $25 million dollars. This building was built to house nearly 600 students all under one roof. This project involved collaboration between Beilharz Architects and Peterson Construction Company. Farnham Equipment Company (FEC) received contract awards to provide and install the building's new casework, athletic equipment and gymnasium bleachers.
The combination of educational casework and custom millwork provided by Stevens Industries, Inc. was substantial for this project. Throughout the classrooms, media center, storage rooms, and more you will find a mild New Age Oak finish for the cabinets. Some rooms contain a darker tone with the Wall Street Allusion color selection. As you explore the new building, you will jump from the oak to silver finishes creating a pleasant tone throughout the entire building. The custom millwork at the reception desk included the school logo to give the reception area a real "pop".
The main gymnasium contains three banks of telescopic bleachers to hold approx. 1,350 spectators. These bleachers, from Hussey Seating Company, feature Courtside Seats in a Legend Green finish to complement the school colors. There is a smaller bank of bleachers for the middle school gymnasium. Both gyms contain athletic equipment provided by Performance Sports Systems. The gyms feature glass banked basketball backstops, a batting cage for the middle school gymnasium and custom wall pads.
In the science labs, FEC provided casework from Institutional Casework Inc. (ICI). The natural finished wood and metal casework fit nicely with the new building.
This project demonstrates the wide-scope of services Farnham Equipment Company can offer within the Ohio Educational marketplace. From plastic laminate educational casework, to science lab casework, to spectator seating, to athletic equipment, FEC is equipped to handle the most complicated of projects thanks to our extensive product knowledge and expertise.
The full project gallery at Tinora Middle School and High School can be seen here.